This award is given to bloggers with less than 200 followers to recognize them and their hard work. I was tagged by the lovely MUA
Annette of http://naturalistagh.blogspot.com
way back in February!! I'm extra embarrassed because this has just been sitting in drafts! so much for hard work. Smh at myself.
The Rules:
1. Each person must post 11 random things about themselves (optional)
2. Answer the 11 questions that the tagger set for you.
3. Choose 11 bloggers who you would like to give the Liebster Award.
4. Create 11 questions for the bloggers you have tagged with the award to answer.
11 random things?? pick 11 from here: https://www.facebook.com/notes/abbie-agyekum/a-number-of-random-thingsfinally-wrote-it/54984114823
1. Food or Music?
That's a toughie!! But music is the lazier option, so I'll go for that,lol. Food requires a lot of work, unless I am not the one cooking it.... I'm lying food.
2. Favourite movie
My fave Ghanaian movie of all time is True colours. I'm not sure if animation counts but my all time favourite movie would be the Lion King, lol.
3. Favourite Shop
My fave shop is Zara. I will raise money and pull that company to Ghana.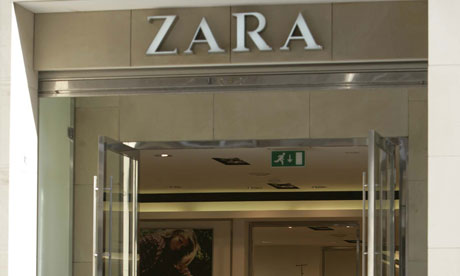 credit: The Guardian
4. What is your pet peeve?
I have so many...from black polyethene bags in my fridge to people digging for gold (boogies) in public...mad hatter trotro drivers...oohhh don't get me started
5. I have a "phobia" of ......
cockroaches...they're disgusting and sooo hard to destroy.
(don't expect a picture)
6. Tell me a secret about you
I'm very shy. But I fake being bold so well even I believe it,lol.
7. Makeup or Hair?
Until very recently I'd have said hair. But I'm getting into make up now so I'll say both.
8. Heels or Flats?
What are flats????
9. Boobs or Butts?
I have boobs so butts...which reminds me I must start doing squats!
10. Facebook or Twitter?
Facebook. I like pictures and talk too much for Twitter.
11. Natural Haired or Relaxed Haired
Naturalista and enjoying it!
My 11 Bloggers:
+Annette Akye
of
http://naturalistagh.blogspot.com
+Esther Gbudje
of
http://houseofsienna.blogspot.co.uk
+Cecil Tim-Pappoe
of
http://www.lifeandcookingit.com
Dava of
http://dramedies.blogspot.com
+Nana Achiaa Amoako
of
http://mzunderstood-junkmail.blogspot.com
+Juliet Ajaab
of
http://azedi.blogspot.com
+Nana Oye Odame
of
http://etoileoye.blogspot.com
+Jemila Abdulai
of the famous
http://www.circumspecte.com
Sandidy of
http://sandidystories.blogspot.com
+Theo Acheampong
of
http://theoacheampong.blogspot.co.uk
(it's not an economics quiz but try! lol)
Totally Random Questions:
1.What was your first blog post about (not the welcome one)?
2. What's your style sense like? Not a hair out of place or more laid back?
3.Would you rather watch TV or read a book?
4.R & B or Rap?
5.Homemade cake or bakery/ shop bought?
6.Favourite book and favourite author?
7.Cupcakes or muffins?
8.Daredevil activity you would attempt if you knew you'd come out unharmed?
9.5 of your Wardrobe staples? (eg. white shirt, black tee...)
10. Would you wear African print daily if you could?
11.Facebook, Instagram or Twitter?